I was going to upload these yesterday but for some reason blogger just didn't want to work. After getting all my art equipment out I started experimenting with different mediums for textures.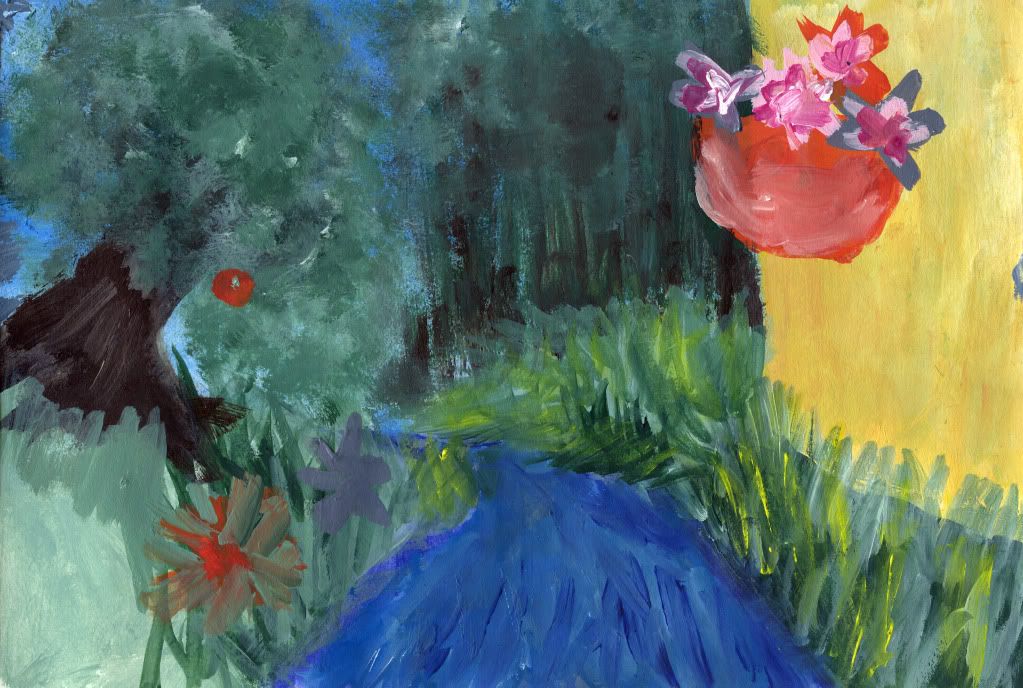 These two were created using acrylics (and goulash). To create the tree texture on the left I simply dabbed my brush over the page. I used a similar technique for the foliage on the right hand side. However instead of dabbing the paint on I simple 'drew' it on, using the paint brush like pencil. I'm rather pleased with how this turned out, however I'm not too keen on the markings on the right. Although I knew how I wanted to paint them, I wasn't 100% clear how the trees etc on that side were going to look. Hence why they look like blotches of paint simply shoved on top of a background.
This one was my warm up piece. At first I didn't have an idea about what image I wanted to paint so I started out painting of textures. This one was for water or perhaps a sky.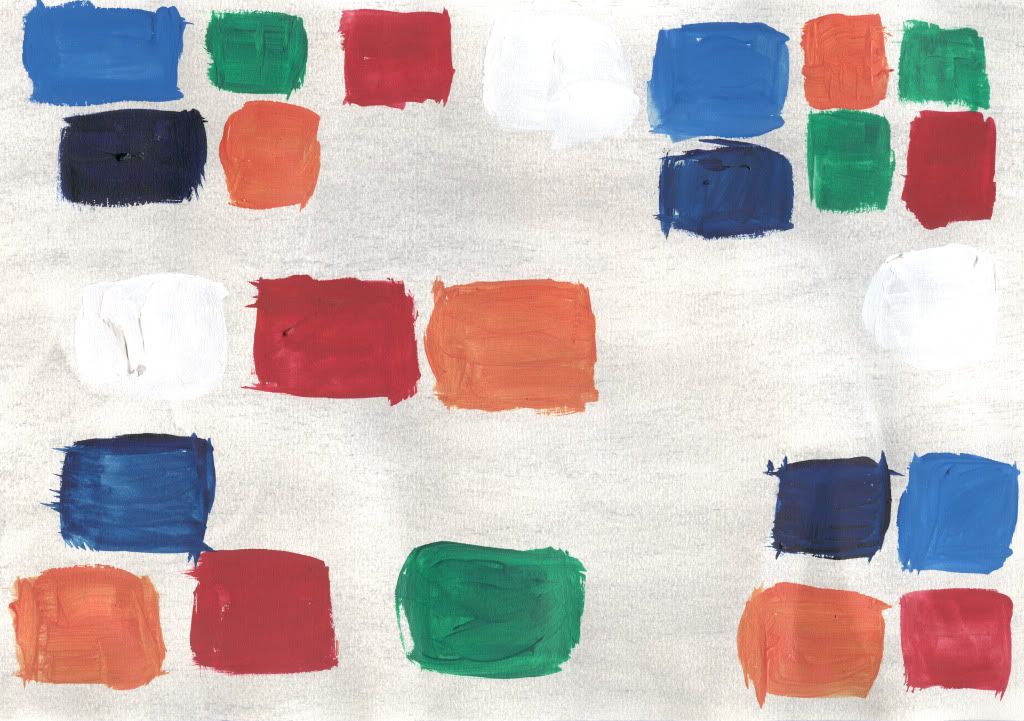 This image is the same. I don't really like this one and have no idea where it was going. The only thing I know about it was that I was thinking of the mosaics that is described to decorate the theatre.